Rev. Edward J. Shuttleworth
Pastor

Contact Information
Phone: (715) 344-4326, Ext. 110
E-Mail: fathered@stbrons.com
A native of Tomah, Wisconsin, Fr. Ed was ordained a priest for the Diocese of La Crosse on May 19, 1990 and his education includes a Bachelor of Arts from the University of St. Thomas, a Masters Degree from Catholic University of America and a Doctorate from the Aquinas Institute of Theology, Saint Louis, Missouri. His doctorate is in homiletics/preaching. He is the twenty-seventh pastor of St. Bronislava Parish and was assigned to our parish on July 1, 2016.
---
---
---

Deacon Vern Linzmeier

Director of Liturgical and Adult Ministry

Coordinator of the RCIA Program

Contact Information

Phone: (715) 344-4326, Ext. 101

E-mail:

deaconvern@stbrons.com

Deacon Linzmeier is our contact person for Eucharistic Ministry-Homebound/Elderly and the Adult Education Committee. He is also the Rite of Christian Initiation of Adults coordinator.

---
---
Julie Studinski
Director of Religious Education Grades 7-12
Director of Social Ministry
Director of Youth Ministry
Coordinator of Confirmation
Contact Information
Phone: (715) 341-6700, Ext. 104
(715) 341-6706
E-Mail:
julie@stbrons.com
---
---
Jody Glodowski
Director of Religious Education Grades 1-6
Director of Children's Ministry
Coordinator of Baptism, 1st Holy Communion, Reconciliation &
RCIC (Rite of Christian Initiation of Children)
Contact Information
Phone: (715) 341-6700, Ext. 107
E-Mail:
jody@stbrons.com
---
---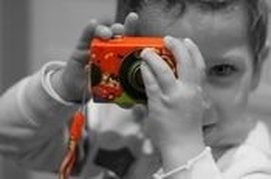 Anna Kirk
Music Director

Contact Information
Phone: (715) 344-4326, Ext. 106
E-Mail: anna@stbrons.com


---
Fran Rozner
Business Office
Contact Information
Phone: (715) 344-4326, Ext. 108
E-Mail:
fran@stbrons.com
---
Barbara Guinn
Parish Office
Contact Information
Phone: (715) 344-4326, Ext. 100
E-Mail:
barbara@stbrons.com
---
---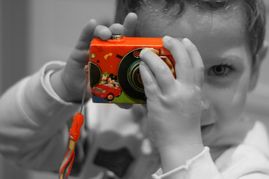 Amy Gumtz
Finance Office
Contact Information
Phone: (715) 344-4326, Ext. 113
E-Mail:
amy@stbrons.com
---
---
Kim Hodgson
Religious Education and Youth Ministry Administrative Assistant
Contact Information
Phone: (715) 341-6700, Ext. 102
E-Mail:
kim@stbrons.com
---
Steve Carlson
Facility Manager
Contact Information
Phone: (715) 344-4326, Ext. 116
Email:
steve@stbrons.com
---
---
Sue Simkowski
Parish & School Custodian
Rectory Housekeeper


---